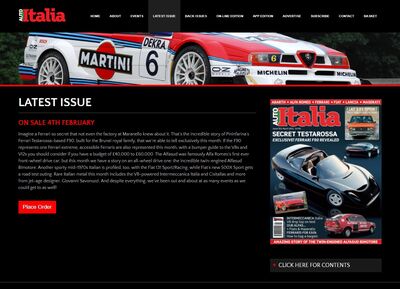 AlfaWorks 4C And Race Prepped Mito 2.0 Litre Conversions Fourth Coming Article In Auto Italia Magazine


AlfaWorks first road 4C 2.0 litre engine conversion and our race prepped MiTo from early last year (also with a 2.0 engine conversion) went out and about for a photo shoot with Michael Ward from Auto Italia magazine.



The
4C
is customer owned and has been complimented with many of
AlfaWorks
mods and trickery, we're pretty sure this jewel will spend most of it's life on a track with it's brutal 410hp.
Our MiTo engine is lifted from a
4C
with the same
2.0 litre engine conversion
only with a manual gearbox pumping a hefty 404hp.


Both cars will feature in Auto Italia magazines April edition so keep your eyes peeled on their Lattest Issue page.